Rachelle i Tail Magazine!
Rachelle (aka. gamla Victoria) Har gjort en intervju med Tail Magazine.
Läs värd!
Globally recognized as Victoria from the best-selling Twilight phenomenon, actress Rachelle Lefevre is helping animals, both wild and domestic, in the United States and Canada. As the face of Puppies Aren't Products, a campaign spearheaded by Best Friends Animal Society focused on battling puppy mills and irresponsible breeding, the Canadian-born beauty has her sights set on bringing an end to the plight of homeless pets.


How did you first become involved with animal rescue?
My mother is a psychologist, and when I was 15 years old she called me from her office and said one of her patients had shown up with a dog. [The woman] lived in an apartment where the people next door were cocaine users. They would leave their door open, and sometimes the dog would get into the cocaine and end up getting out of the apartment and wander around in a stupor. One day she found the dog in the middle of the street looking kind of dazed. She couldn't stand it any more so she took the dog. She was on her way to see my mother and told my mom the story. My mom called me from her office, and asked, "Do you want this dog?" And we took her in.

I became active in rescue and adoption when I met my manager. She got me my first membership to Best Friends as a Christmas gift and made a donation in my name. The donation came with a magazine subscription, and I started reading it. It's thanks to her that I've become interested in participating on a larger scale.



Can you explain the Puppies Aren't Products Campaign? Why did you decide to become involved, and what is your role?

When I started reading about what Best Friends was doing at their sanctuary in Kanab, I was amazed by their larger goal: that there shouldn't be any homeless pets.

The first step [of the Puppies Aren't Products campaign] is to have a no-kill shelter to eliminate the existence of a shelter where they euthanize animals. The second step is shutting down puppy mills to stop the cruel over-breeding that brings new animals into the world when there are plenty who need homes. The third step is to encourage people to rescue or adopt when they look for a pet. If we were able to implement these three steps, we would live in a world where there were no homeless pets. It's so simple of a concept.

What myth is that?
There are a lot of them. There is a myth that there are dogs [in shelters] who are aggressive or who have some sort of a traumatic past that you're going to rehabilitate in some capacity. There are also dogs who are not spayed or neutered. I'm also working on debunking the myth that the only dogs you can get in shelters are all sick. People should know that chances are your dog's going to have a little something. If you put them all in a shelter together, dogs get things from each other. The truth is, you go to the vet for your first check-up anyway when you get a dog, and the vet gives you a little bit of penicillin. You give your dog the penicillin for a week or two, and they're fine.
When we rescued my dog, Honey, they pointed out a couple of things on her skin and on her lips that they weren't sure about, and they said, "We think this is this, but we don't know exactly, and you'll have to take her to the vet and get her checked out." We didn't know how sick she was going to be, but we had some idea that we were volunteering for anything. We had the luxury of knowing that we could afford treatment if she got sick. Not everybody can. Medical bills for dogs are expensive, and you want to ensure you've got a healthy dog. If you have the luxury of being able to afford to care for a dog who needs extra care, then go for it. It is unbelievably rewarding.

Do you currently have any dogs?
When Honey died, the best way we thought to honor her would be to rescue a couple more, so we went to a shelter in East L.A., and we got two amazing dogs. We have a Cocker Spaniel named Mama Bear and a Miniature Poodle/Jack Russell mix named Jack Sprat like the nursery rhyme.

Do you bring your pets with you on set?
When I was filming in Dallas, I brought Honey with me, and I had her on set, but I haven't traveled with Jack or Mama Bear for a couple of reasons. Number one, my boyfriend, Jamie, happens to be in L.A. right now, so we don't travel with them unless we have to. They have their routines, and they're so happy at home. They hike every day. To take them to hotel living with just regular walks wouldn't be as much fun for them. The other reason is Mama Bear is too heavy. She exceeds the weight limit [for riding in plane cabins], and I absolutely refuse to put her in the cargo hold. I would really encourage people, unless you're moving overseas, unless it's a one-time deal and you cannot avoid it—please, for the love of God—do not put your dog in the cargo hold. They are traumatized. The temperature down there is freezing, it's terrifying for them, and it's so unbelievably noisy.

When you're not filming, what do you and your dogs do for fun?
Hike. They love to, and it's great for them. L.A. is perfect because there are canyons and hikes and trails everywhere filled with other dogs. They are social as well, so I like to take them to dog parks. We do play dates, too. It's like having kids. My favorite thing is family wrestle. Jamie and I get on the floor with the two of them, and we all just kind of throw each other around. It's our playtime.

Do you have any vacation plans this summer that involve your dogs?
We were thinking about renting an RV and going to different parts of the U.S.—just doing some sort of a trip where we can take the dogs hiking and camping.

How do you see your role within the animal-welfare community growing?
When I signed on to be the [Best Friends] spokesperson, I knew that I would commit to talking about [Puppies Aren't Products] as much as possible and always try to be as educated as possible. One of the things that I'm trying to do a little more, especially when I'm not working, is local outreach and being physically present at events and adoptions—trying to participate on a smaller scale as well as a large scale. It helps support the local chapters and local outreach.
I've really started to relish the chance to go to local events and get involved at a grassroots level. I love meeting people who are so committed and relentless in their efforts; who dedicate unbelievable amounts of their time. I really admire their tenacity. I've also been working with the Humane Society of the United Sates (HSUS) to try to stop the Canadian seal hunt.

What was it about the seal hunt that spoke to you?
The HSUS got my attention because I'm a Canadian, and so they approached me saying, "Did you know that this is going on in your country?" And I didn't, and it's the largest mammal slaughter in the world. They asked if I was interested in becoming involved and I told them I was. Now, I try to stay in touch with what's going on and raise awareness that this is happening.
I've tried to be involved [with animal rescue] as much as I can just because I think it's so important. I think the way we treat our animals is a sign of a healthy society. In many, many ways, we're not doing so well. We need to get better.

Do you think it's helpful to have a familiar face, a celebrity, to promote your causes?
Thanks to the Twilight franchise, I am definitely known as an actor a lot more than I was before, but it's not like I'm some big, über-famous movie star. I'm not the most high-profile person around by a long shot, and so I hope that one of the things that shows is that you don't need the celebrity to be able to get involved; you don't need to have 200,000 Twitter followers to do something. You just have to do, famous or not. You just give your time. You give your five bucks. Whatever it is, just do.



Källa: Twilightish
---
Ny photoshoot med Xavier Samuel
---
Lee Pace som Garrett?
Och än så länge är detta bara rykten, inget som är säkert!




''Are you all familiar with Lee Pace?
Well, Twi-hards, it's time to learn and possibly fall in love because we're hearing Lee is thisclose to being cast as the newest vampire in the next installment of The Twilight Saga.
So what role would cutie Lee play?
Pace, perhaps best known from the before-its-time show Pushing Daisies, is up for the role of Garrett, a friend of Edward's (that would be Robert Pattinson, just in case you forgot).
The character is described in the script as a tall, nomadic vampire with sandy hair that he keeps tied back with a leather thong. Garrett is also penned as being down-to-earth, laid-back, rugged and having a lightness and element of humor about him.
"Lee is the top person in the running to play Garrett in Breaking Dawn," a source tells E! News.
As we all know, Bill Condon is directing both Breaking Dawn films, and according to our insider, is "hoping to take it in a more artsy direction."
Just as long as it's not a musical, eh?
Production on Dawn is slated to begin this fall, though no exact date has been announced. This up-in-the-air start could be affecting Kristen Stewart, but we'll get to that tomorrow.
Lee Pace's manager and publicist have not returned our request for comment, while Summit says no one has been cast yet for the role of Garrett.
Most recently L.P. could be seen in A Single Man and When in Rome.''
Tror ni han skulle passa bra som Garrett? :D

Själv tycker jag han skulle passa PERFEKT! :D


Källa: TTS



---
The loved ones - Trailer. (Xaviers film)
Vår älskade vackra Xavier Samuel är med i denna filmen, där han spelar en långhårig ung man som blir utsatt för massa skumma grejer.. Kolla på trailern själv!
(Varning, ni som är känsliga mot blod och sånt äckligt borde inte kolla :p)



Källa: TTS
---
New Stills of Anna in Scott Pilgrim Vs. The World
---
Xavier Samuel - nya bilder
---
Grattis Michael Welch! (aka Mike Newton!)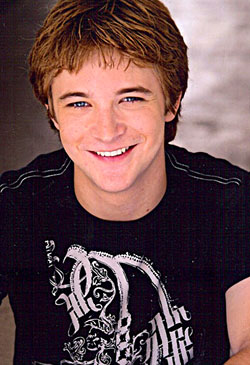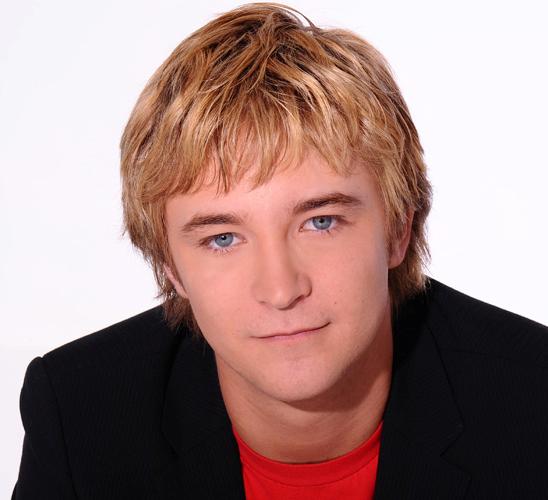 Grattis på 23års dagen ;)
---
Chaske Spencer stödjer United Global Shift
We are causing a united global shift in what is possible for humanity, focusing on the environment, employment, entrepreneurship, health and education. A shift from survival and scarcity to possibility, partnership and peace.
We are Creating Conscious Full Spectrum Responses
We design and deliver conscious full spectrum learning in action programs for individuals, non-profits and corporations.
We create and support projects that foster dignity and equity for all in the entertainment, advertising, internet, music, film, television, fashion and sports industries. These projects create a shift in people's thinking and actions.
Källa: Twilightmoms
---
Grattis i efterskott till Tyson Houseman!
Ojj så pinsamt! Vi har ju helt glömt bort att gratta Tyson Houseman aka Quil som fyllde 20 år den 9 februari! Grattis i efterskott!
---
Photoshoot med Sarah Clarke!
Sarah Clarke, som spelar Bellas mamma i TTS, var nyligen med i en photohoot med InStyle och här kommer bilder där ifrån!
Källa: Thetwilightsaga
---
Xavier Samuels aka Riley intervju
Moving Pictures gjorde en intervju med Xavier Samuel!
Han pratar om  The Loved Ones och Eclipse :)
The Loved Ones (Australia)
Director and Screenwriter: Sean Byrne
Brent (Xavier Samuel), a 17-year-old student grieving after the recent loss of his father, politely declines an invitation to the school formal from Lola, the quietest girl in school. Devastated by the rejection, Lola and her overly protective father kidnap Brent and force him to endure a macabre Formal of their own creation…
Cast: Xavier Samuel, Robin McLeavy, Victoria Thaine, Jessica McNamee, Richard Wilson.
Källa: Twilightmoms
---
Grattis till Michael Sheen aka Aro!
Ett stort grattis till Michalel Sheen aka Aro som fyller 41 år idag önskar Worldoftwilight!
---
Rachelle Lefevre fyller 31!
Grattis till Rachelle Lefevre som fyller 31 år idag!
---
Edi Gathegi & Christian Serratos: The First Annual Data Awards
Några bilder på Edi Gathegi och Christian Serratos på "The First Annual Data Awards"!
---
Peter Facinelli & Kellan Lutz på Calvin Klein Collection!
Peter Facinelli och Kellan Lutz var på Calvin Klein Collection!
Båda två lika heta som vanligt :)
---
Vilket omslag är bäst?
Skulle logga in på blogg.se också såg jag en ruta med denna bilden, jag klickade och såklart röstade jag på Dakota Fanning!
Gå in du också och rösta på vilket omslag du tror säljer bäst :)
Samma nummer av tidningen har även två olika omslag. De går under namnen Big Love och Little Lady – där Big Love pryds av storväxta skådespelerskan
Gabourey Sidibe
och Little Lady av späda
Dakota Fanning
.
Vilket omslag gillar du bäst?
Gå in
här
för att rösta.
---
Anna Kendrick på Screen Actors Guild Awards on Saturday
Lika söt som vanligt i sin lila klänning :)
---
Billy Burke to star in new TNT series
TNT recently gave the greenlight to a new TV series called Rizzoli & Isles (working title), that will star Billy alongside Angie Harmon, Sasha Alexander, The Sopranos alum Lorraine Bracco, and others.
In RIZZOLI & ISLES, Harmon plays Jane Rizzoli, a Boston detective who works closely with medical examiner Maura Isles (Alexander) to solve crimes. Lorraine Bracco (The Sopranos) plays a recurring role as Jane's mother. Also starring in the series are Lee Thompson Young (FlashForward), who plays Jane's current partner, Barry Frost; Bruce McGill (Law Abiding Citizen) as Det. Vince Korsak, Jane's seasoned former partner; Jordan Bridges (Dawson's Creek) as Jane's brother, Frankie, a patrol cop who hopes to become a detective; and Billy Burke (The Twilight Saga) as FBI agent Gabriel Dean.
---
Rachelle (aka gamla Victoria) adopterar supergulliga valpar!
Rachelle Lefevre och hennes pojkvän Jamie Thomas King åkte till Baldwin Park i Los Angeles och adopterade två nya valpar! Hon adopterade en cocker spaniel som heter Momma Bear,5, och liten pudel som heter Jack Skarpsill, 4.
Update: Texten blir helt konstig ibland men markera den så går det att läsa! :s
---
Anna Kendrick leker "Would you Rather"? med Rachel Ray!
Anna Kendrick leker "Would you Rather"? med Rachel Ray!
---